What our female clients
are saying:
"I have lost over 15 pounds and gained 3 pounds of lean muscle in three months.  With three kids, my schedule is very busy, so I love the 20-minute full-body workout.  People really need to take advantage of your free Intro session.  I know they will love FITOPIA."
Jolie
35 years old
"Convenience of coming in the mornings, getting pushed to my limits, and seeing the results! Best decision I made."
Radha
40 years old
"After working out twice a week for two months, I am back to chasing after my young kids and I have tons more energy. Having lost the weight and gained new energy, I am a new person. I have no self-motivation; the FITOPIA team provides all the push I need to get to my goals. I am already on my way."
Susan
32 years old
"I tried everything to try to lose my last 10 pounds. With FITOPIA, I've lost 6 pounds already in two months and am ready to welcome summertime."
Ann
26 years old
What our older clients
are saying:
"After coming to FITOPIA for couple months, I know I have gained a lot more power. I am already driving the golf ball 30 more yards than before and my score is down from 100 to 92. Yeah, I will say people really need to come experience you guys. Your studio is clean, you are professional, you know how to work out each person to their level of fitness. And you allow people to see if FITOPIA is right for them without any obligations or costs."
Randall
65 years old
"You guys clean everything and you exercise every muscle. I remember I arrived 20 minutes early for my initial appointment and observed you wiped down each equipment and changing rooms - it was 2nd nature to you. Then you followed up with an intense workout at my fitness level. I knew I found the right place to help me rebuild my strength."
Gary
69 years old
"I want to invest in you guys. I want to work here. Your concept is so good. Every session pushes me to my limit and gives me better workout than the last. Your trainers work around my shoulder injury and I have not had any joint issues. I feel stronger now than before I started with you. Your workouts really are no-impact on my joints. I am glad I found you."
Anne
68 years old
"After coming here for three months, I know I am getting stronger. Also, I don't have the back issues I used to have. I love to garden and this season I am actually enjoying my gardening; I am able to lift items and not be in pain. Thank you FITOPIA."
Janet
58 years old
What our male clients
are saying:
"I go to the gym and know how much I can exercise. You guys push me. Your studio looks deceptively simple – with 3 lbs dumbbells and bands. But, after first five minutes I'm already sweating and asking when the 20 minutes will finish. Best of all, you are affordable. I get the best workout and you are well within my budget."
Raymond
41 years old
"Best way I can explain FITOPIA is that its like packing 20 miles worth of running into 1 mile. In other words, your workouts are very intense, set to my level, and just kick a**. I've lost over 10 pounds coming once a week and I am proud of my results. I can't wait to get to my goals."
Raj
33 years old
"I had heard about EMS and was waiting for it to come to Cincinnati. I am glad you guys opened up the EMS studio. Its everything I've read about and watched on TV. I didn't realize how intense it would be. I am seeing muscle definition and am losing weight. I would tell others to just do it - come to FITOPIA and just try it! It's free to try and you're not committed."
Ty
28 years old
DAN WELLS' (FOX19 NEWS) NEWS COVERAGE
JEFF THOMAS' (JEFF & JENN ON Q102) WORKOUT
AMY SCALIA (CINCYCHIC) TESTIMONIAL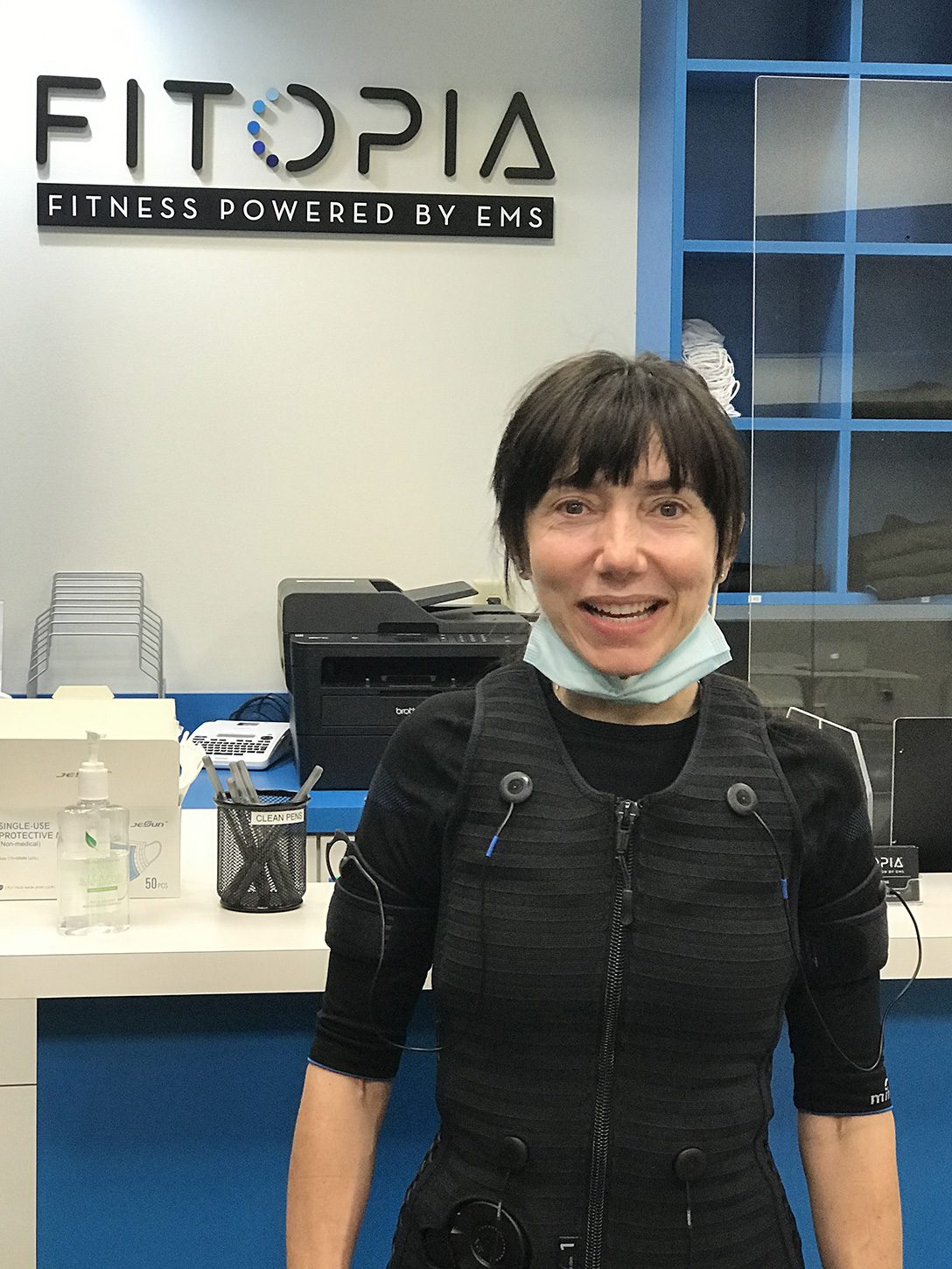 "I do cardio on a bike 5x/week.  I chose FITOPIA to help build my lean muscle mass.  They have friendly staff and are flexible to meet my needs.  Their studio is always clean, and they provide a very encouraging/motivating environment.  With EMS I get a better workout with lesser period of time and I am seeing results!"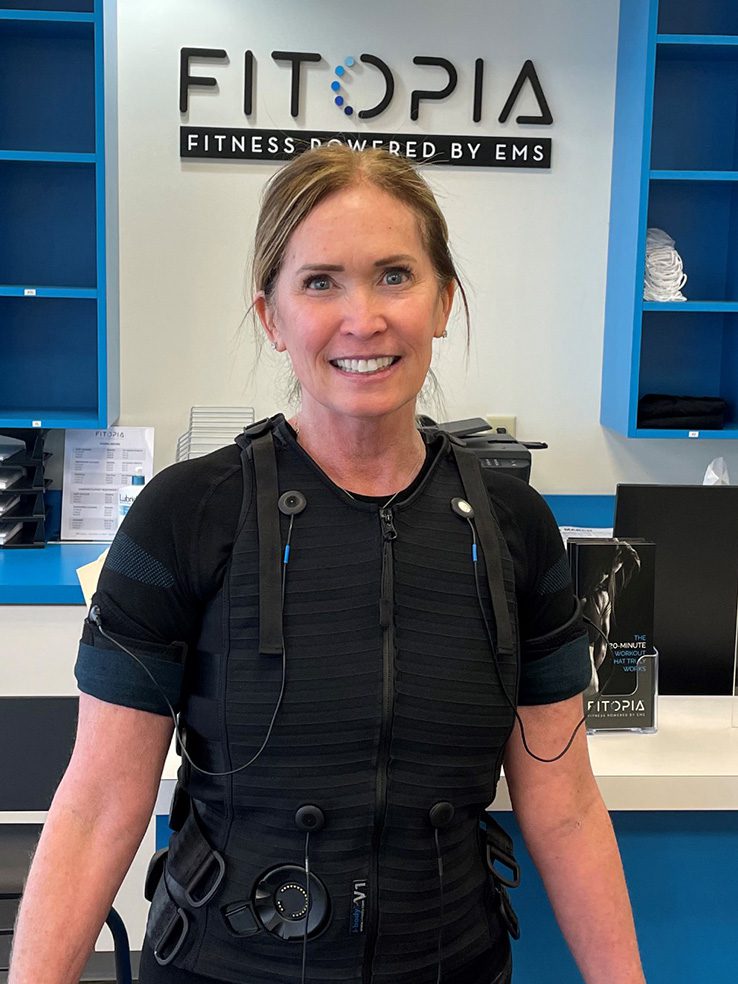 "I wanted to incorporate weight training in addition to Pilates.  I also want to be in shape to play tennis.  FITOPIA provides me a way to do a full-body workout without putting strain on my joints.  And the trainers hold me accountable."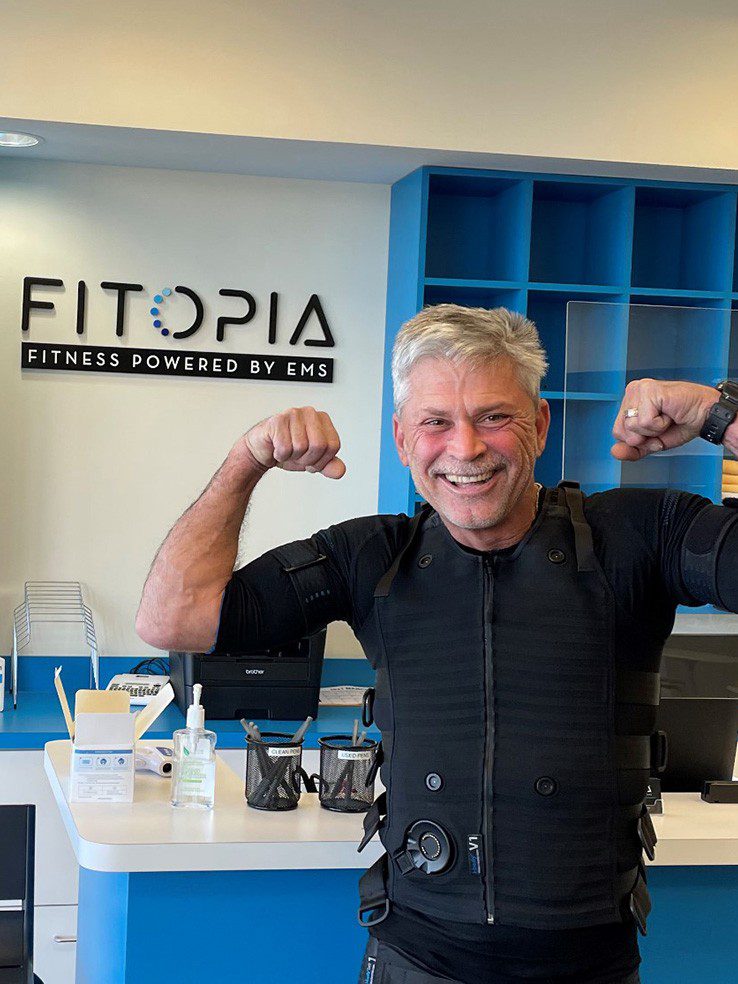 "I wanted to rebuild my muscles, 1:1 training and being a business owner, I don't have time.  At FITOPIA, I checked off all of my needs right away.  They maintain their studio well and it is clean.  I also found their EMS to help with my chronic back pain."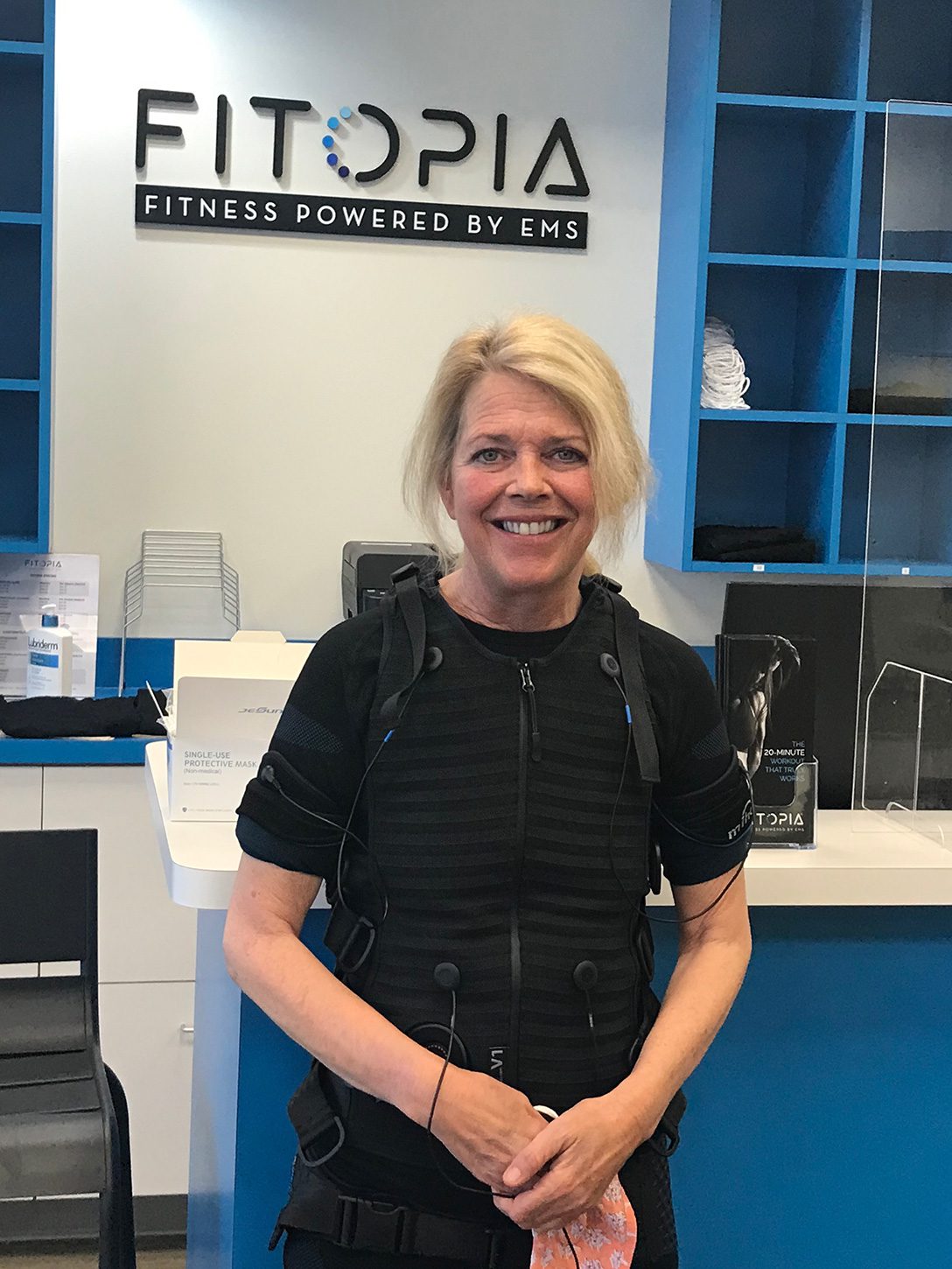 "The benefits I receive from FITOPIA are innumerable. I can get a great workout despite my physical limitations. The trainers are so in tune to my specific needs and the entire staff creates such a fun and inviting atmosphere."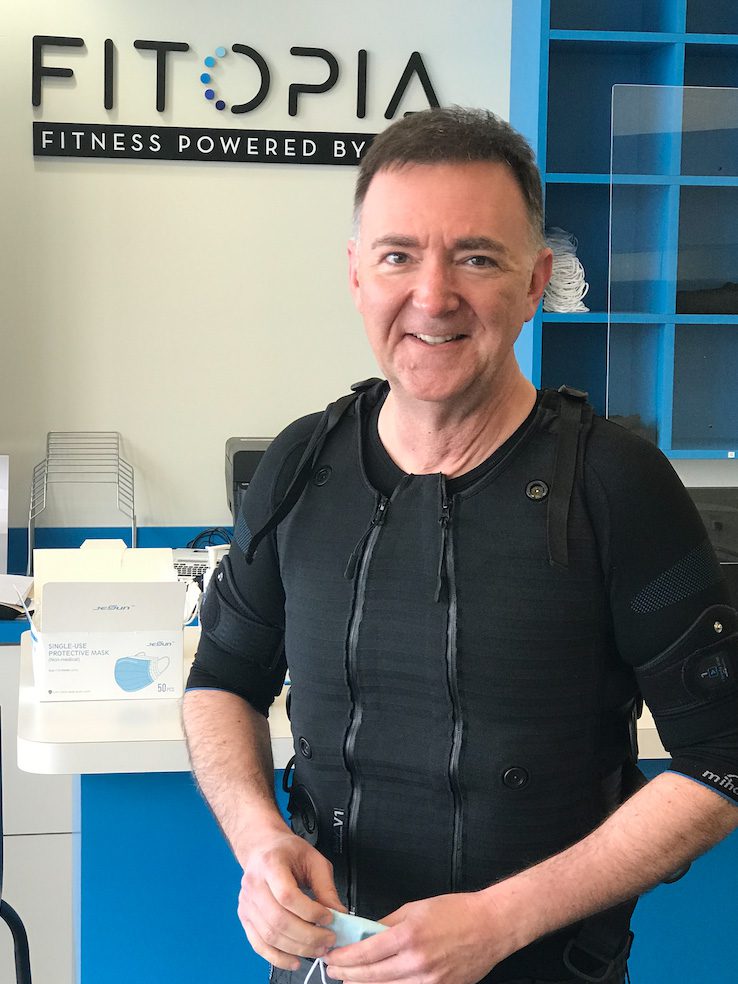 "What I love about FITOPIA is how efficient their workout is. Love the people at the studio. I have a very busy schedule. I am just not able to fit 3-4 conventional workouts during the week. FITOPIA is a huge timesaver for me. With the benefit of EMS technology, I can really feel it working."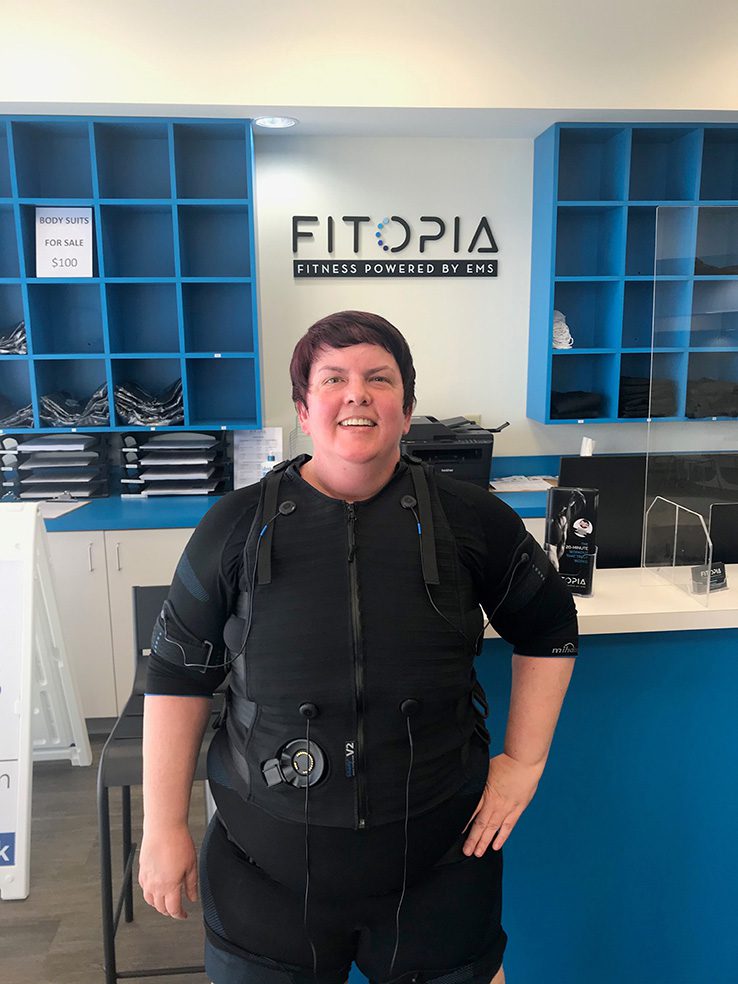 "It's a kick-a** workout. I love how each one of the straps works on specific muscle areas and with different settings, I can focus on each muscle group.  I am just enjoying my workouts and I am really building my cardio.  I am feeling much feeling better since I started working out here.  I would ask people to come on out and try FITOPIA."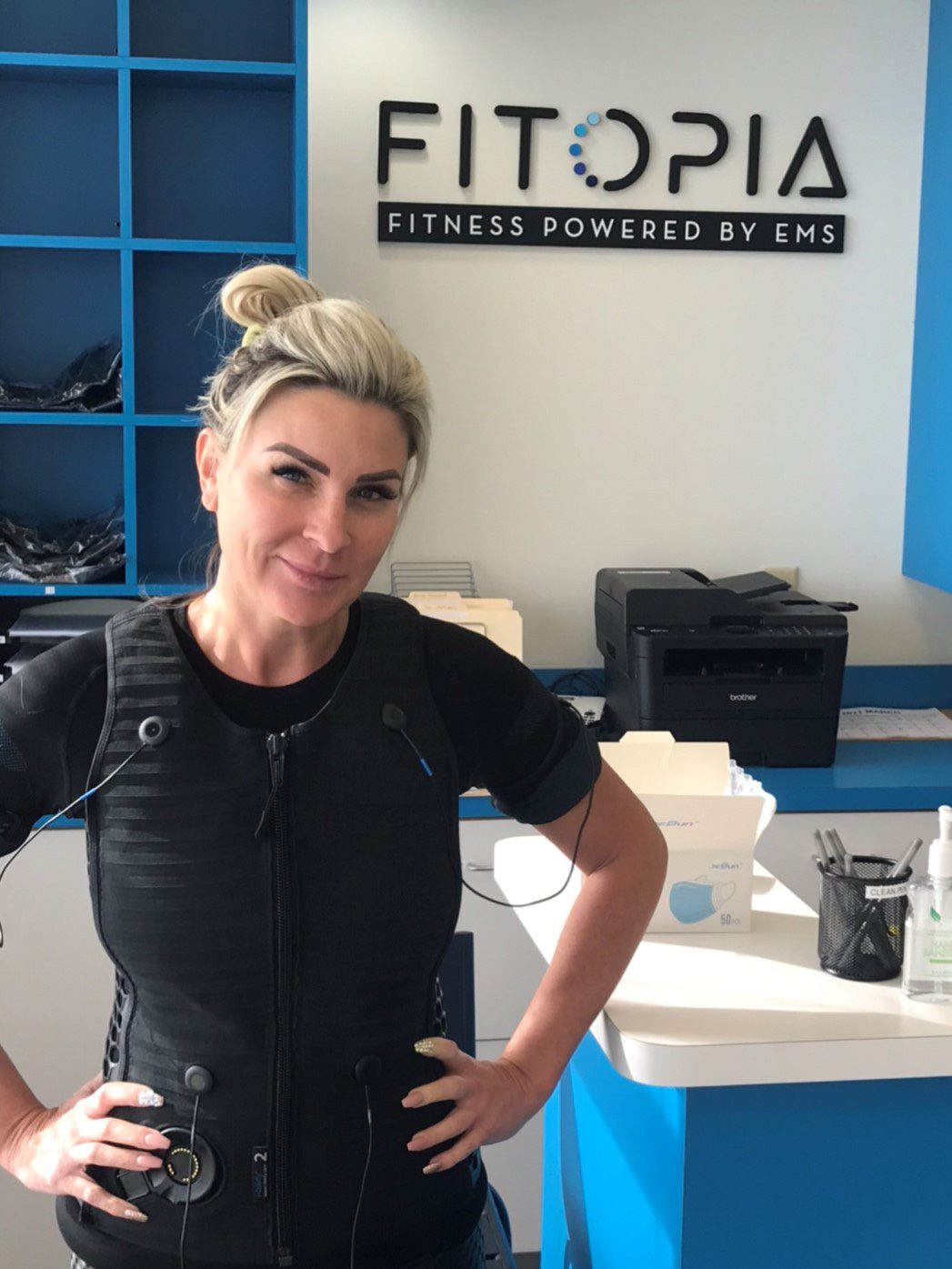 "As a busy mom who has limited time, FITOPIA's 20-minute workouts fit my schedule.  I get more from this workout than any other workout I do."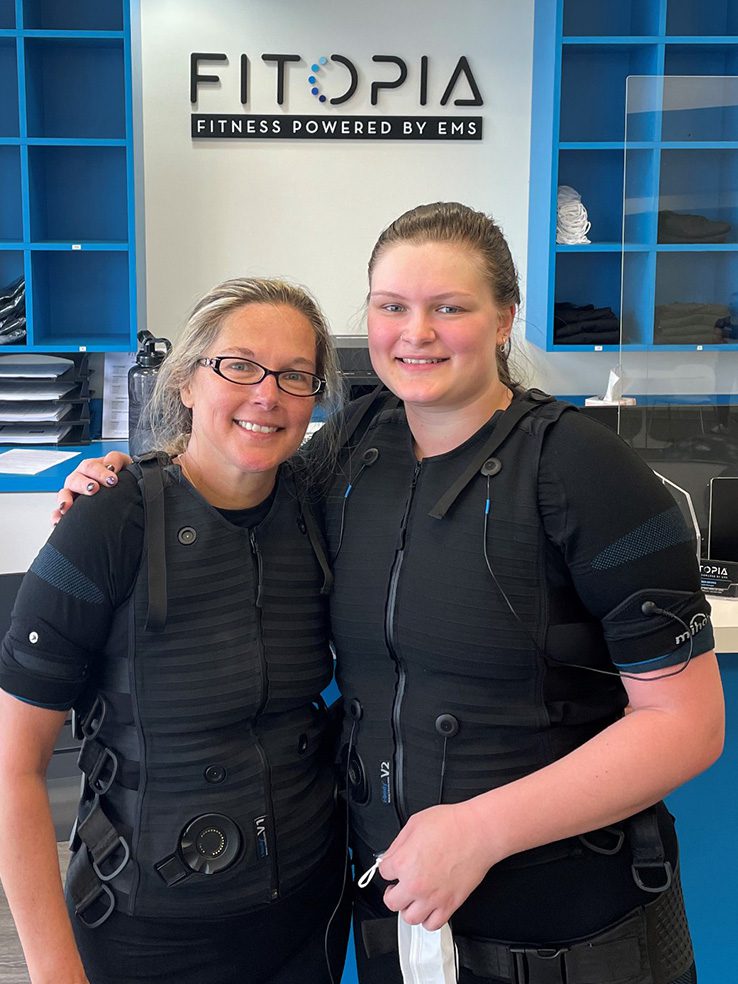 Kirsten (left) and Samantha (right) S.
"We wanted to get back into shape.  We belonged to another gym before but, the class environment didn't focus on us.  We like FITOPIA's personal training approach.  The staff are professional and focus on our goals."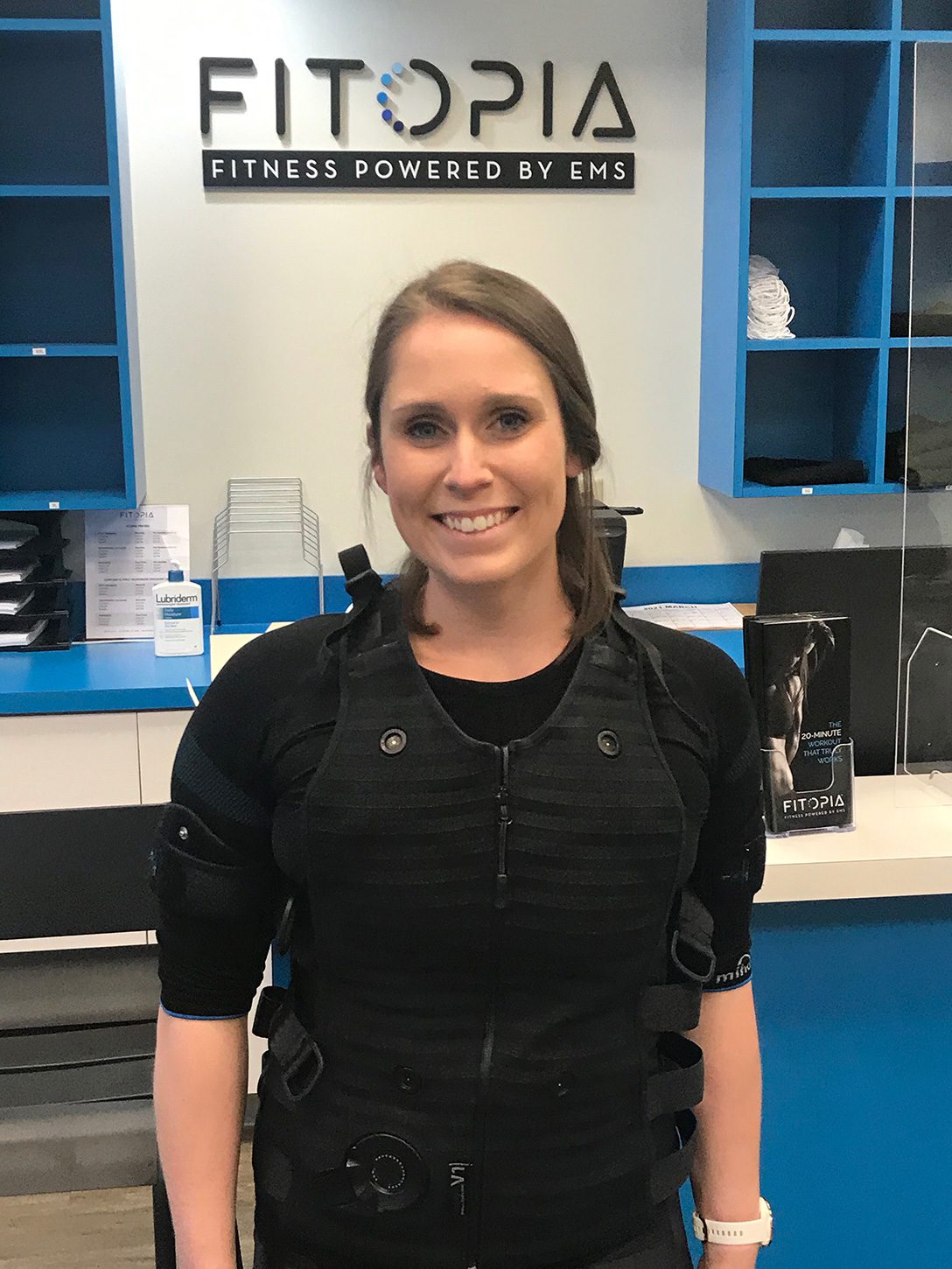 "I really like that you can target certain muscle groups that I can't target on my own and I really like the atmosphere here at FITOPIA. Everyone is really nice, and it is a very inviting place."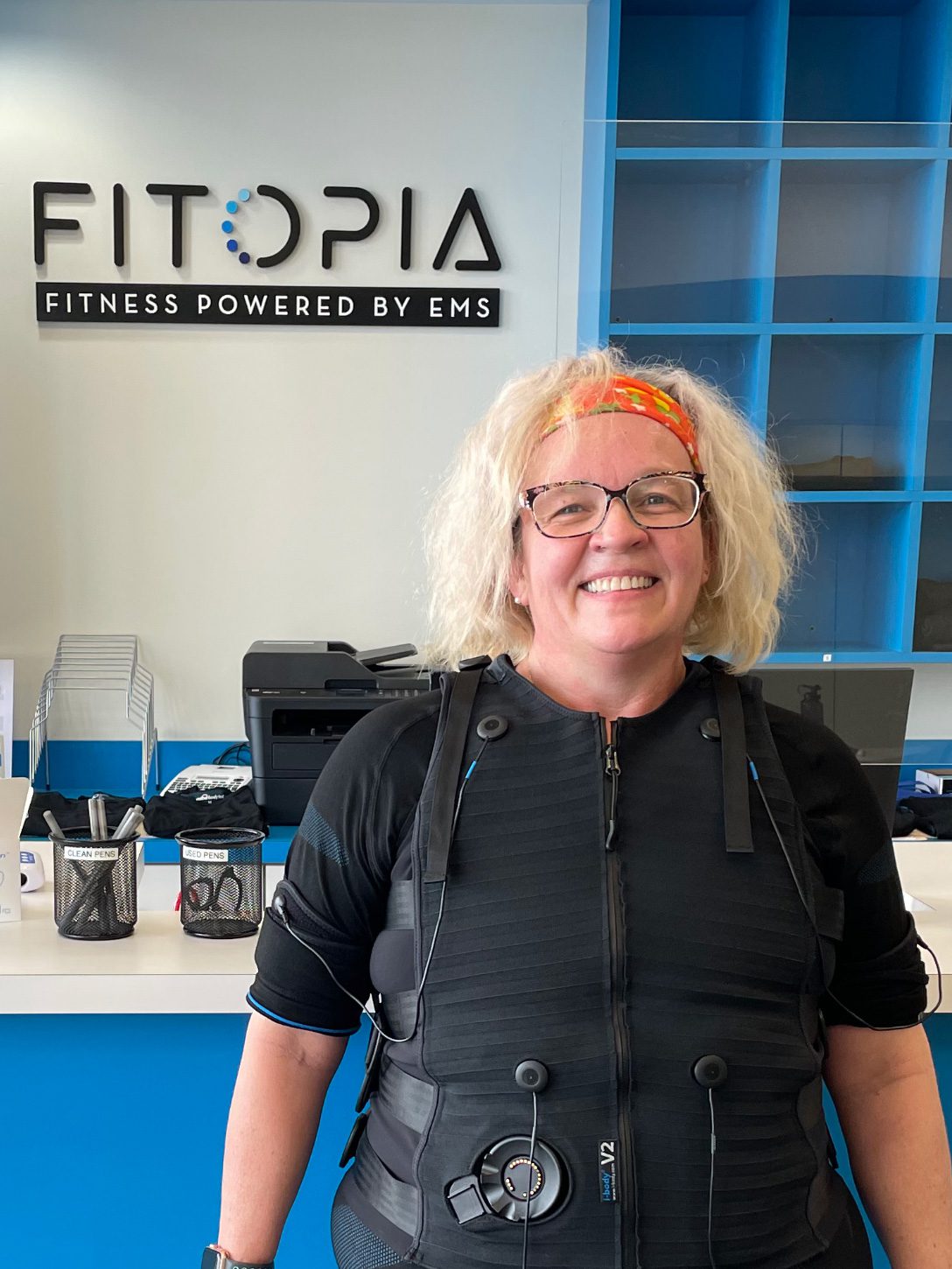 "At FITOPIA, you really feel the burn! I know I do and its awesome!"