EMS-BASED FITNESS:
MOST EFFECTIVE WORKOUT IN CINCINNATI
Lose weight (burn 1130 Cals), tone muscles (51,000 Reps!), Save Time (20 Min).
Voted: Best Fitness Facility and Best Personal Trainers
Limited Time Offer: Save UP TO 15%!
Not applicable to merchandise, gift cards, any other terms. Appropriate sales taxes applicable.
Cutting-edge technology-based Electrical Muscle Stimulation (EMS) is a scientifically-proven method of fitness training, using FDA-approved devices, that delivers rapid results, while preventing undue stress on your joints and ligaments. Research has shown that EMS is more effective than conventional weight training, while enhancing muscle tone and performance in as little as 20 minutes per week. Whether you are an athlete, fitness enthusiast, new-to-fitness or battling muscle atrophy (injury or age-related), we have a strong fitness solution for you.
Cincinnati's very own, FITOPIA has brought Queen City to the leading edge of technology-based fitness in the US. Come experience one of the most Effective and Efficient workouts available.
Our 20-minute Whole-body workout is equivalent to 90+ minutes of conventional gym workout and can be added easily to your current routine or can be done independently. Led by Certified Personal Trainers, our workouts engage over 95% of your muscles, compared to 60% at a conventional gym. Depending on fitness level, our clients burn up to 500 calories in just 20 minutes and an additional 630 calories over next 48 hours. Low-to-no impact and lower weights ensure minimal impact on joints, back and knees.
Regardless of your fitness level, our training is individualized to help you achieve your goals. With just one to two 20-minute sessions a week, our clients begin feeling a difference in as few as four sessions and begin seeing a difference in as few as 6-8 sessions.
The classes are challenging 30-minute sessions that offer all the benefits of EMS. The classes can be easily added to your current fitness routine – whether it is cardio, strength, or both. The EMS impulses penetrate deep into each muscle compartment engaging over 95% of the muscle-fibers. In addition, our EMS also activates slow-twitch and fast-twitch muscle fibers. Led by Certified Group Trainers, you can expect an intense cardio and strength workout, unlike any other, that will leave you invigorated and energized.
With just two classes a week, our clients notice accelerated improvement in their endurance and stamina.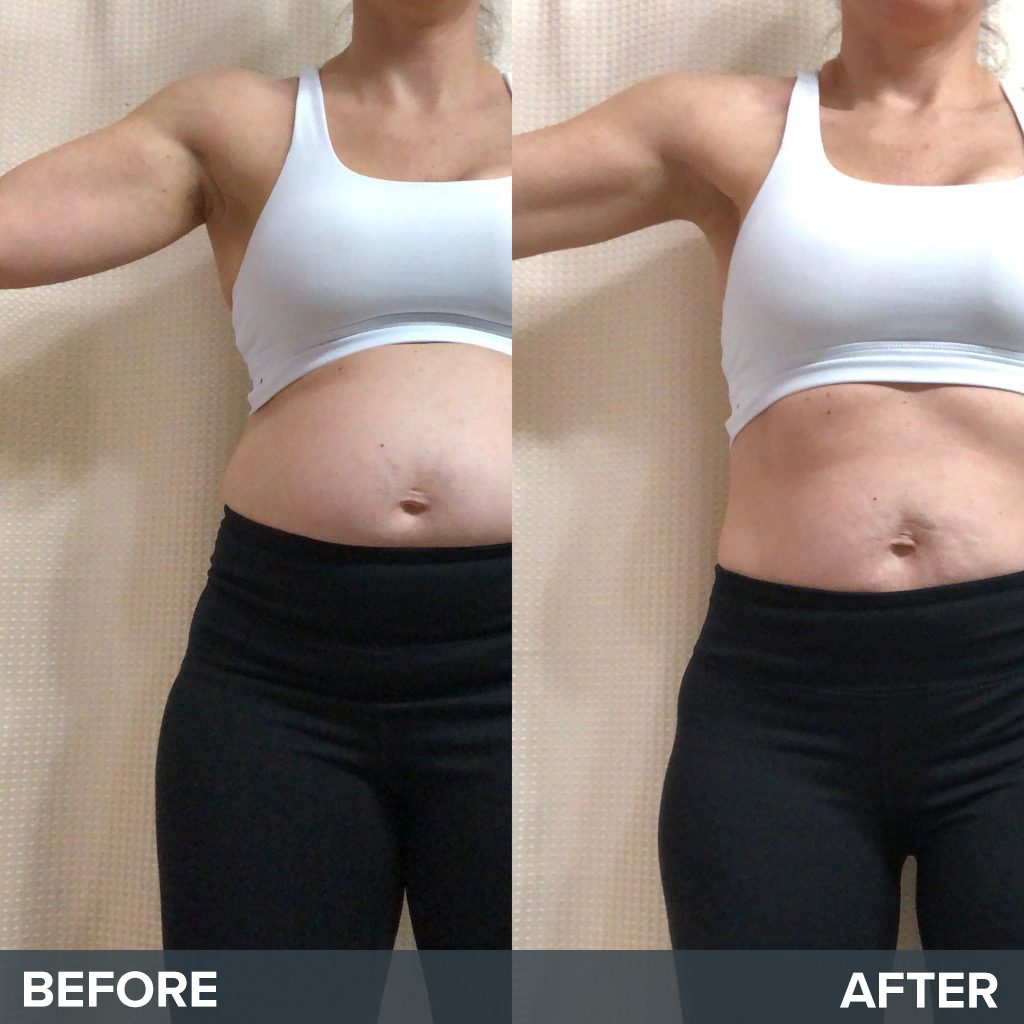 Nutrition plays a major role in how quickly you lose weight. At FITOPIA, we believe, in addition to your self-motivation, we can provide additional support to help you reach your optimal goals. Our fitness is focused on improving core muscles and building strength. Our clients burn up to 500 calories during a 20-minute workout and up to an additional 630 calories during muscle recovery over the next 48 hours. As metabolism improves, the body burns calories at a faster rate, and helps burn fat and accelerate weight loss.
In 2021 alone, our weight-loss clients reported over 300 lbs. in lost weight combined! We accept clients of all fitness levels. Let FITOPIA help you get started on your weight loss journey.
ATHLETES
FITNESS ENTHUSIASTS
Our strength workouts, through classes and/or personal training, help improve muscle density, muscle mass and decrease fat. The EMS impulses penetrate deep into each major muscle group compartment and engage over 95% of the muscles (compared to 65% engagement via conventional fitness). Our equipment delivers symmetrical impulses to each pair of muscle group, ensuring clients don't favor their dominant side. Lastly, we can recruit your fast-twitch, slow-twitch or both types of muscles to give you a complete, intense whole-body workout. Research shows that EMS can help improve overall power by up to 20%.
Even elite athletes like Usain Bolt, Rafael Nadal, and Cristiano Ronaldo have incorporated EMS to their strength and conditioning training.
Let FITOPIA help you break through your personal best!
Success stories: Emily C., a marathon runner, has shaved over 8 minutes off her best time. Randy G. has improved his drive and is consistently hitting his golf ball 20+ yards off the tee.
Strengthening, injury prevention and improving quality of life are core to our training adults 55+. Our training can be a low/no-impact exercise – causing minimal stress on the joints. Our EMS machines simulate strength training by adding "false load" onto the muscles; therefore, clients enjoy a whole-body workout without lifting any heavy weights. Personal Trainers ensure clients are maintain proper form during all workouts.
Quality of our training, combined with the EMS technology, helps adults battle muscle atrophy, and rebuild muscles while avoiding exercise-related injuries. Whether our older clients are fitness enthusiasts or new to fitness, they find improvement in muscle strength and muscle tone in as few as four sessions.
POST-INJURY REHAB
CHRONIC BACK PAIN
OTHER AILMENTS
Our Post-Injury Rehab clients recognize that our EMS-based fitness helps battle muscle atrophy by working out the muscles without impacting joints. Further, our technology delivers symmetrical impulses, so the muscle-pairs recover and grow in the same manner.
Clients with chronic back muscle pain find immediate relief as our stimulation relaxes the muscles and provides relief, reduces inflammation, and decreases muscle spasms. As our trainers focus on improving form and building core strength, our EMS strengthens all other muscle groups.
We have worked safely and methodically with clients who have Arthritis, Multiple Sclerosis, Fibromyalgia, Ehlers-Danlos Syndrome (EDS), Hereditary Spastic Paraplegia (HSP), Parkinson's disease and controlled high blood pressure to improve their strength and stamina. EMS impulses add "false load" onto the muscles, allowing us to train clients without any weights or impacting their joints.